Dry Needling
At Schofield Chiropractic, we know how difficult it can be to live with chronic pain, flare-ups, and a variety of other physical ailments. That's why we've made it our mission to use the most advanced techniques to help you feel your best, including dry needling.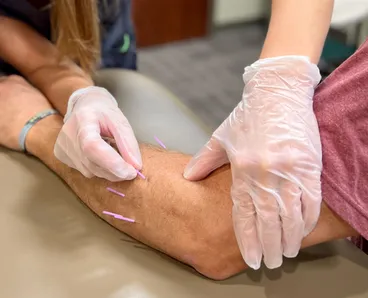 What Is Dry Needling?
Dry needling is an innovative approach to helping relieve muscle pain and other muscular ailments. It works by inserting a thin needle into the area of injury, such as a tight or knotted muscle. The needle helps release tension in the affected muscles and encourages healing. Dry needling is often combined with massage therapy for added benefits.
What Are the Benefits of Dry Needling?
The primary benefit of dry needling is that it can alleviate chronic pain and help you heal from injuries more quickly. Additional benefits include reduced inflammation, improved blood circulation, improved range of motion, and faster recovery times after physical activities.
Is Dry Needling the Same as Acupuncture?
Many people confuse dry needling with acupuncture, but they are not the same. Acupuncture is an ancient practice that uses thin needles placed in specific points around the body to stimulate energy and help reduce pain. Dry needling is more similar to massage therapy and focuses on direct needling of muscles that cause pain or discomfort.
What Conditions Can Dry Needling Treat?
There are various conditions that can be treated with dry needling. Some of the most common include chronic pain, headaches, lower back pain, neck and shoulder pain, muscle spasms, sciatica, plantar fasciitis, piriformis syndrome, tendinopathies, and postural imbalances.
At Schofield Chiropractic, we'll determine which technique is best for your individual needs. For starters, our chiropractor will determine the cause of your pain and assess your physical condition. Then, we'll create a treatment plan that includes dry needling if it's the best option for you.