Compression Therapy

Schofield Chiropractic Group is equipped with the latest technology in compression therapy available to our patients and the general public! Normatec's compression boots increase circulation and help you maintain your full range of motion, leaving you fresh and limber. Give yourself the competitive advantage of recovery, and warm up faster, so you are always ready to give it your all. Normatec is like the best massage of your life. It's proven to help with lymphatic drainage, and decrease pain and soreness.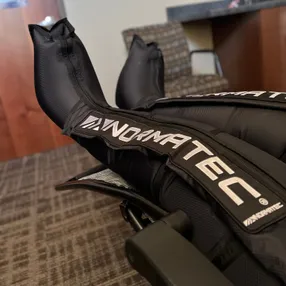 How Does It Work?

Science is in our DNA. Normatec was created by a MD, PhD and designed with input from top pro athletes and sports medicine professionals. Get perfectly curated routines in an online app, choose your own settings with adjustable time, pressure, and ZoneBoost™ options, or let our skilled chiropractic assistants help you decide.
How Do I Schedule An Appointment
You do not need to be a patient to use our Normatec Compression Therapy! Just contact our office to schedule a 30 or 60-minute session today. .